About Studying Medicine in Romania
| | | |
| --- | --- | --- |
| Country: Romania | Tuition Fees: €5000 - €9000 | Living Costs: €300 - €600 |
| Courses: Medicine, Dentistry, Pharmacy | Entrance exams: Mostly Yes | Graduate Entry: No |
Medicine in Romania has a long-standing tradition that dates back to 1700, with numerous Nobel Prizes in Physiology and Medicine as well as the discovery of insulin. The excellent quality of education is why many international students choose to study medicine in Romania. Also, Romanian doctors are highly appreciated around the world. You won't want for more as far as your education goes. You don't even have to take our word for it, many graduates from Romanian universities will tell you themselves. One more thing of note is that the university diplomas that they offer are wholly recognised by the GMC as well as throughout Europe and the rest of the world as the courses are compatible with European regulations. There are countless numbers of students that graduate every year and head back to their home countries to work or further their careers. Studying medicine in Romani is quickly becoming the de-facto option when contrasted with the requirements that many places around the world need for entry.
Medical Universities in Romania
Here's a costs and courses breakdown of Romanian medical schools that teach medicine, dentistry, and pharmacy in English
About Romania
Situated in the Southeast of Europe, Romania has an estimated population of 19 million and its capital city in Bucharest, having 1.7 million inhabitants. The history of the country is long and full of intrigue, but most notably in 1989, when it declared itself a democracy, many changes occurred. An influx of money and changes to the infrastructure and commerce helped make this country one of the more appealing destinations in all of Europe. The Romanian education system is continuously changing and improving to the European standards and practices with renovations as well as keeping up to date with the latest developments in the medical field. With such a rich cultural and historical heritage, you will always be surrounded by fantastic landmarks and culture that is home to Romania.
Medical Education in Romania
There are more than 40 medical colleges and universities that offer medicine in English, be they in the capital city Bucharest or even the smaller towns like Craiova or Cluj, you are almost spoilt for choice. In Romania, medical schools are a force to be reckoned with, especially in terms of tuition fees; they are more than reasonable with the costs ranging from €4000 up to €8000 per year and not to mention the living costs are significantly cheaper than anywhere else in Europe. If it comes to transport, there are many trains and buses that help ferry the citizens all around the country. There's always some form of transport linking you from one part of the country to another. Romania is one of the fastest developing countries in Europe and is always seeking to improve and show to the rest of the world that this is a place to be reckoned with. With so many things to offer here, it's no wonder students flock to study medicine in Romania in English.
The Best Medical Universities in Romania for Medicine and Dentistry
Listed below are a few of the top medical universities in Romania that teach in English.
Carol Davila University of Medicine of Bucharest
Carol Davila was established in 1857 and is considered one of the best medical schools in Romania. With reasonable tuition fees and extremely cheap living costs, it's become the first choice for many prospective students. This diverse and vibrant city attracts hundreds of international students. After spending time in the capital city, you can see why they chose Carol Davila as their number one choice! The tuition fees are €6000 per year. Carol Davila University offers 300 seats for medicine each year. Living costs in Bucharest are about €400 per month, excluding the monthly rent which is 150 per month. There's no entrance exam here, but candidates should have Biology and Chemistry at the high school level. The academic year starts on 1st October and is 28 weeks in total. Carol Davila University of Medicine in Bucharest is one of the top medical schools in Romania and is recognised by the GMC.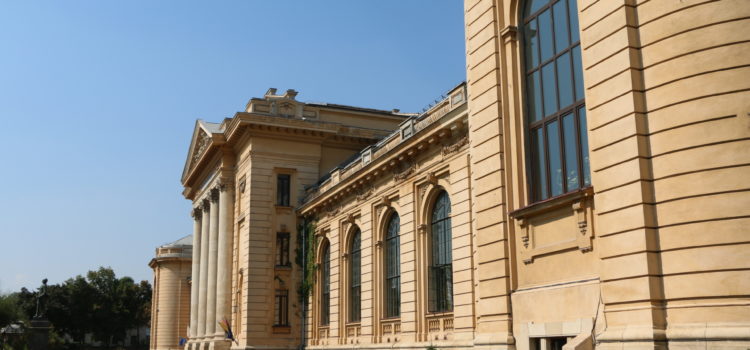 University of Medicine and Pharmacy of Craiova
Some consider UMFCV as the best medical university in Romania. Located in a quaint city called Craiova, which is located in the southwest region of Romania, and has been known as the "Safest City in Romania". Constant development, huge supermarkets and malls sprawled around the city centre and people are known for their respect of other cultures and creeds. It may be a smaller city compared to the capital, but it's by no means worse off for it! The university is extremely close to the centre as well as Romanescu Park, where students often spend time having lunch and wind down after going to class.
This Romanian university is highly regarded for its academic excellence and teaching standards. It is quickly rising the ranks to overtake even the capital city of Bucharest when it comes to education! There are no entry exams here, just like most medical universities in Romania, but you must have good high school grades in Chemistry and Biology. Competition here is high because seats are limited – 50 for medicine and 30 for dentistry. Tuition fees are €5000 per year and study duration is 6 years for both options. Living costs are as little as €300 per month. The GMC recognises UMFCV.
Titu Maiorescu University of Bucharest
Titu Maiorescu is another university that's situated in the capital city of Bucharest. It was founded in 1990 and even awarded the "Trusted" moniker (the maximum rating given by the institution) by The Romanian Agency for Quality Assurance in Higher Education in 2015. With over twenty hospitals situated around Bucharest, you'll be hard-pressed to find a better place to help hone your clinical practice skills while studying medicine. The university, along with others from all around Romania, adheres to strict curricula which are following international higher education standards and EU guidelines. Titu Maiorescu usually appeals to those who wish to study dentistry in Romania. The university also offers an excellent medicine course in English. Tuition fees are €7500 for EU citizens and €9500 for non-EU per year. Seats in this university are very limited and competition is high but it definitely pays off. There's also an entry exam in basic science and English. When you graduate, you will get an international degree in medicine which is also recognised by the GMC in the UK.
Vasile Goldis Western University of Arad
Founded in 1990 and named after a prominent Romanian politician Vasile Goldis is situated right on the Mures River with an industrial and transportation hub at its core. As it's one of the more modern universities in Romania, you will expect to find state of the art facilities as well as a curriculum to match it. Arad is now becoming one of the fastest developing cities in Romania. Tuition fees in Vasile Goldis Western University of Arad are €5000 per year and the university offers 45 seats for EU citizens and 45 seats for non-EU citizens. Living costs in Arad are about €500 per month, everything inclusive. There's a competitive entry test in Biology and Chemistry. This medical school is also recognised by the GMC.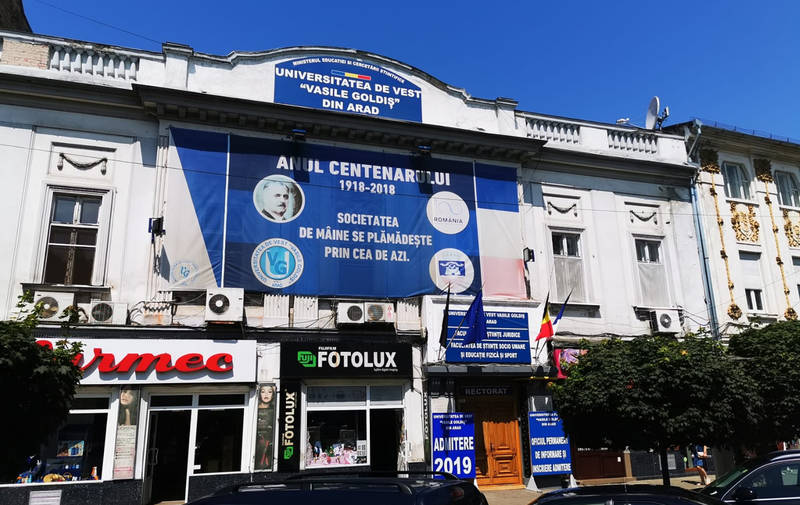 Constanta is one of the youngest and most modern medical universities in Romania. It holds one of the largest libraries in Romania and is only 220km from the capital city: Bucharest. The rich history to the beautiful harbour by the Black Sea, you will find something to marvel at in Constanta. Low cost of living (~€600 per month) as well as a large number of international students in the city is but a few of what makes this city so attractive to prospective students. Tuition fees are €5000 per year. Living costs in Constanta are as low as €500 – €600 per month. You can enter in Ovidius University by passing the entrance exam and having graduated high school with good grades in Biology and Chemistry. The university diploma is recognised by the GMC.

Iuliu Hartieganu University of Medicine and Pharmacy Cluj
Cluj Medical University is located in the gorgeous city of Cluj situated in the northwest of Romania. With eye-watering architecture to impress you and state of the art facilities in the university, you might even forget that UMF Cluj is the oldest medical education institution in the northwestern part of Romania. Tuition fees for medicine, dentistry and pharmacy are €6000 per year. Cost of living in Cluj is around €600 per month everything inclusive. No entrance exam. GMC-approved.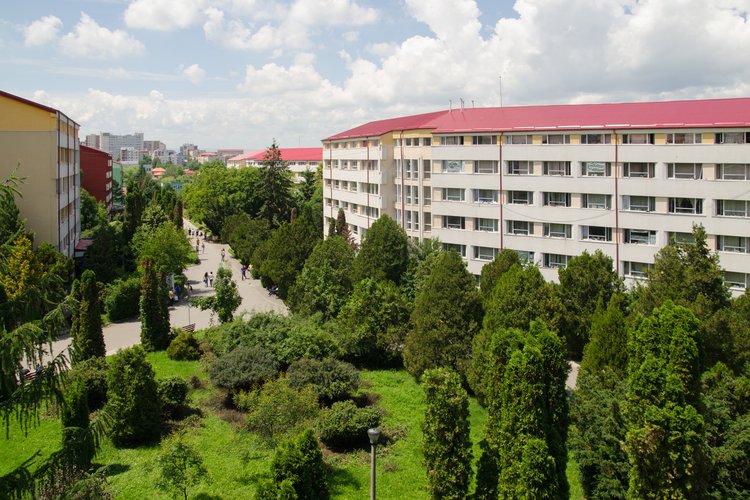 Victor Babes University of Medicine of Timisoara
UMF Timisoara was founded in 1944 and named after one of the founders of modern microbiology, Victor Babes. The three faculties make up the bulk of this university with Medicine, Dentistry and Pharmacy on offer for its thousands of students. A popular attraction for students willing to study dentistry in Romania. Tuitions fees are €6000 per year and living costs are around €600 per month. A 50-question entrance exam is in order for everyone who wishes to study here. Graduates get a diploma recognised by the GMC and giving them the right to work as doctors in the UK.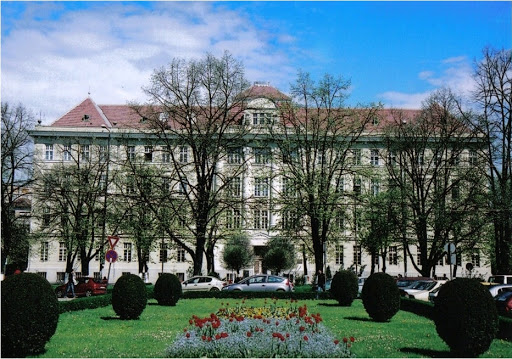 Grigore T. Popa University of Medicine of Iasi
Named in honour of a famous Romanian scientist, UMFI offers both Medicine and Dentistry in English. Situated in one of the largest cities in Romania it is a cultural hub with excellent amenities to offer prospective students. There's no entrance exam for this medical university. Tuition fees for both medicine and dentistry are €5000 per year, and available seats are 200 and 70 respectively. Cost of living in Iasi is about €300 per month. GMC-approved university.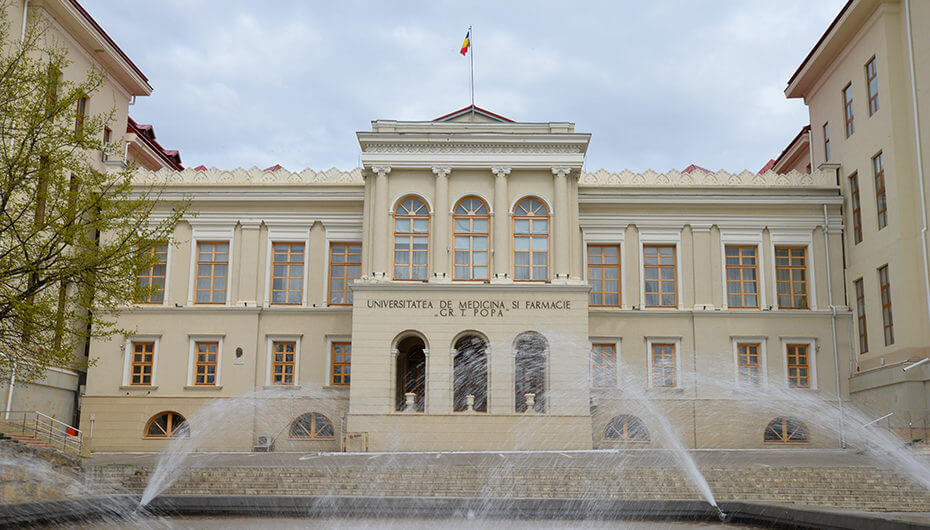 Situated in the northwest part of Romania, Oradea is one of the largest universities in the country with 15 faculties, over 14,000 students and 930 academic staff. Founded in 1991 it has been acknowledged as one of the more prestigious medical universities in Romania. To get admitted here you need to pass the entrance exam. Tuition fees are €5000 per year and living costs in Oradea are between €400 and €600 per month. The university is approved by the GMC.
Study Dentistry in Romania
Medicine is not the only course on offer by the top medical universities in Romania. Some institutions give students the chance to study dentistry in Romania in English. Many students even opt to study dentistry in Romania as their first choice.
Dental Schools in Romania
The leading dental school in Romania is located in the capital – Bucharest. Other dental schools in Romania are located in Timisoara, Iasi, Cluj and Craiova.
Entry Requirements to Study Medicine in Romania in English
Generally, most of the universities require the students to have a pass mark in Biology and Chemistry at A-Levels or High School. If you have GCSEs or BTECs, please enquire with Medlink Students regarding admission.
Graduate entry medicine in Romania
The universities on offer for medicine in Romania are 6-years only, there aren't any 4-year courses available. The best thing to do with your degree is to get exemptions from the subjects you have already completed, as long as the modules taught in the medical university match the total number of hours and the course material in your previous degree. Medlink Students can help you with this procedure if you have at least 80% of the total number of hours for the subject. Read more about 4-year medicine courses here.
Studying medicine in Romania can be extremely competitive, and there are only a limited number of places available. With such harsh requirements for entry, many people are denied their application and cannot follow their dreams of becoming a doctor. Instead of giving up on that dream or continuously re-applying, again and again, year after year it's better to study medicine abroad, one of the countries on offer; Romania welcomes you with open arms! Many thousands of people have been more than happy with studying in this great country, isn't it worth it to give it a shot yourself? Would you like to receive free expert advice on the most suitable university in Europe for you? Just submit a free application, and we'll be in touch with you shortly.
Enquire Now To Hear About Your Options
Study Medicine in Other European Countries