About Medical Universities in Bulgaria
| | | |
| --- | --- | --- |
| Country: Bulgaria | Tuition Fees: €7000 - €8000 | Living Costs: €300 - €500 |
| Courses: Medicine, Dentistry, Pharmacy, Veterinary | Entrance exams: Yes | Graduate Entry: No |
There are 5 universities where you can study medicine in Bulgaria. Medical School experiences here are very enriching as all of the universities offer world-renowned courses. The medical schools in Bulgaria offer extra classes during the week in the Bulgarian language to help students integrate into the country better. Medical education in the country is generally 6-years. Tuition fees for studying medicine in Bulgaria are between £7000 and €8000 per year. Below is a list of all the universities which teach Medicine and Dentistry in English in Bulgaria.
Medical Schools in Bulgaria at a Glance
Medical Universities in Bulgaria that Teach Medicine and Dentistry in English
1. Medical University of Varna. It was founded in 1961 and has been producing high-quality international doctors and dentists over the years. The English-program has been operating since 2003. Varna is located on the Black Sea beach and is a vibrant tourist city, especially in the summer.
During the winter, it is calmer so students can focus on their education without too many distractions. Medlink Students has been operating in Varna for many years and has helped many students get admitted at various medical universities in Bulgaria.
International students studying Medicine in Bulgaria enjoy English-taught courses. Transport within the city is very fluid with cheap taxis and buses constantly travelling around. Generally, a flight from London to Varna Airport is 3 hours long only. Varna International Airport is a 10-15 minute ride via taxi to the medical university.
This is generally the most competitive university in Bulgaria to gain admission in, students should prepare very well for the entrance exam. Tuition fees for Dentistry and Medicine are €8000 per year, and for Pharmacy – €6000 per year.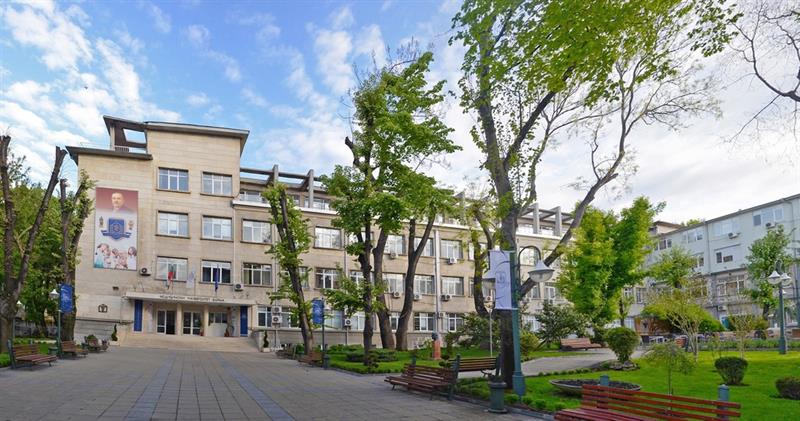 2. Medical University in Sofia. It is located in the capital of Bulgaria in Eastern Europe and is the oldest medical school in the country. The university has a big section for 400 International students who are hoping to study on the medical English-program.
Foreign students can also study dentistry in Bulgaria on the International program, with 200 seats available. Several flights go directly from London to Sofia International Airport and are usually 2-3 hours long. The airport is usually a 20-minute ride via taxi to the Medical University.
To gain admission, students will have to sit a Science entrance exam at the university. Two multiple-choice entrance exam sessions are held around early September for students to compete and prove their knowledge in Biology and Chemistry.
This is a very competitive university to get into. Tuition fees for Dentistry and Medicine are €8000 per year, and for Pharmacy – €6000 per year.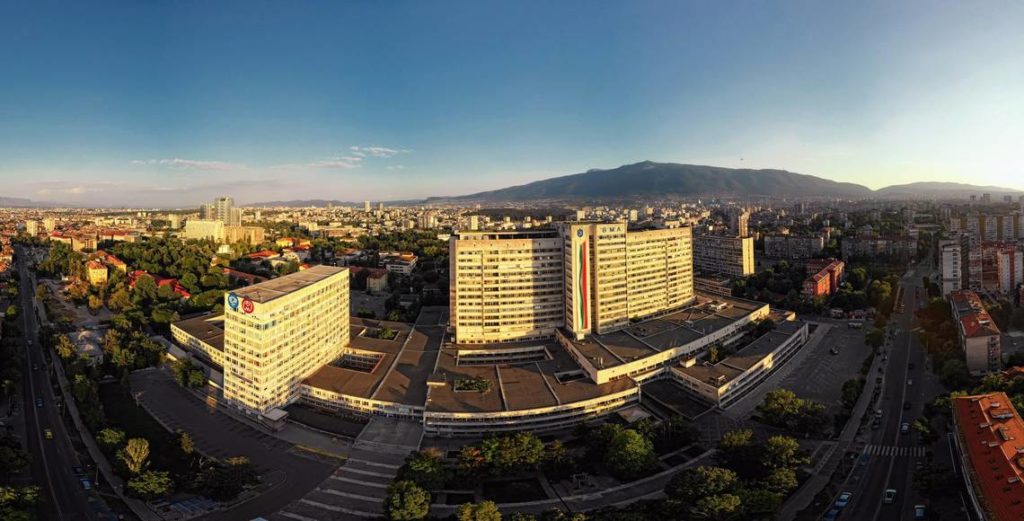 3. Plovdiv Medical University. It is located in a small city called Plovdiv. This medical university in Bulgaria was founded in 1945. The Medical University of Plovdiv is in a cosy city in Bulgaria, known as the oldest city in the country. Students can study medicine and dentistry on the English course.
The institute has a big medical intake of about 300 students per year and is as well established as the above universities. Flights are not so frequent to Plovdiv International Airport so most students travel to Sofia International Airport then get a taxi or bus to Plovdiv. The taxi journey is about 45-50 mins and will cost about £40 per journey.
This university requires applicants to sit a competitive entrance exam and score over 70%. The tuition fee is €8000 per year.
4. Trakia Medical University. is located in a small city in the mountains in Stara Zagora in Trakia, Bulgaria. The medicine course is small and the nearest airport is Sofia International Airport which is a 2-hour taxi ride.
Trakia University teaches medicine and veterinary medicine, but not dentistry. The course capacity and campus are small and cosy. Tuition fees are €7000 per year for medicine and €4000 per year for veterinary medicine.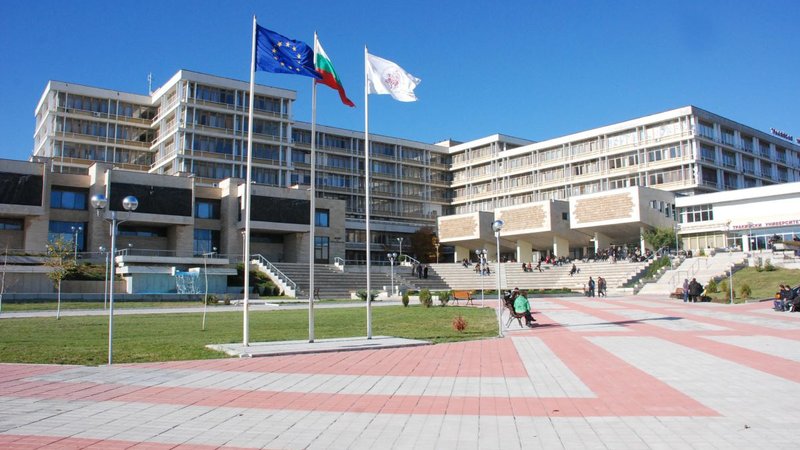 5. Pleven Medical University. It is located in Pleven, Bulgaria. The university has medicine in English course only. There are no dentistry courses for international students.
This is the only medical university in Bulgaria that does not begin in September, the academic year begins in February. The university requires a Biology and Chemistry entrance exam. The tuition fee is €7500 per year.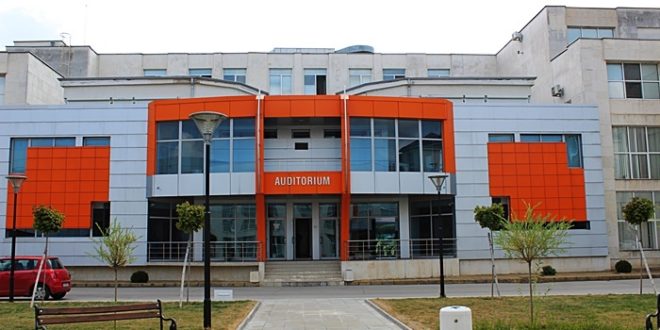 Entry Requirements to Study Medicine in Bulgaria
Generally, most universities require the student to have a pass at A-level Biology and Chemistry. Do enquire with Medlink Students regarding admission with As-levels or GCSEs or BTECs.
GMC Recognised Medical Schools in Bulgaria
All the universities meet the requirements set by the GMC, as they are programs compatible with European regulations. Students who study medicine in Bulgaria are awarded 360 credits and 5,500 hours in their final diploma. This allows graduates to work as doctors in the UK.
How Much Does it Cost to Study Medicine in Bulgaria?
Most English medical universities in Bulgaria have a tuition fee of EUR 8,000 per year. All dentistry courses also cost EUR 8,000 per year. However, smaller medical schools in Bulgaria charge a tuition fee of EUR 7,500 or EUR €7000 per year.
The preparatory courses (medical foundation courses in Bulgaria) are usually around half of the annual tuition fee payment.
Best Dental School in Bulgaria
Generally, the award for the best dental schools in Bulgaria is either between Varna, Plovdiv or Sofia. They all offer very good courses and flourish the labs with very good dental resources.
Best Medical Schools in Bulgaria
The main medical universities in Bulgaria generally offer state of the art technology to teach students anatomy in classes in their initial years and offer good clinical experience in the later years. The universities in Sofia, Plovdiv and Varna offer very good medical education in Bulgaria.
See our reference page for all you need to know about the universities in Europe that teach medicine in English or the top dental universities in Europe.
Graduate Entry Medicine in Bulgaria
All Bulgarian programs are 6-years long, there are no 4-year medicine courses in Bulgaria. Graduate medicine entry and graduate dentistry entry do not exist in Bulgaria. The most that you can get from your degree is trying to get exemptions from subjects that you've already studied, as long as your previous university module matches the hours and content taught in the medical university.
Medlink Students can help you with this procedure if you have at least 80% of the total hours for the subject. Read more about graduate medicine opportunities here. Fancy speaking to an advisor who currently studies in Bulgaria, about what university is best for you? Just send us a quick free application now and we'll be in touch with you shortly.
Enquire Now To Hear About Your Options
Study Medicine In Other European Countries