About Medical University of Silesia in Katowice, Poland
| | | |
| --- | --- | --- |
| Country: Katowice, Poland | Tuition Fees: €11,200 | Living Costs: €500 |
| Courses: Medicine Dentistry | Entrance exam: Yes | Graduate Entry: Yes |
The medical university of Silesia in Katowice is currently the largest medical school in Poland. It was established a few years after the end of World War II in 1948 due to the increased demand of medical doctors. In a few years, the number of students grew to over 2000.
The English language program was introduced back in 1996, so the school has a long-standing experience of teaching international students. Since then, it has educated and produced thousands of medical professionals who are practising the profession all over the world.
Since its existence, the Medical University of Silesia has educated more than 50,000 healthcare specialists, 25 000 of which are physicians.
Currently, the total number of students in the university is 10,218, five hundred of which are enrolled in the English Medicine program. It's undoubtedly one of the top choices for studying medicine in Europe.
Silesia University address is Bankowa 12, 40-007 Katowice, Poland.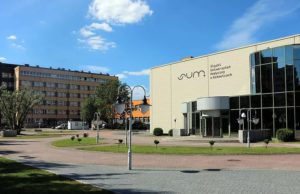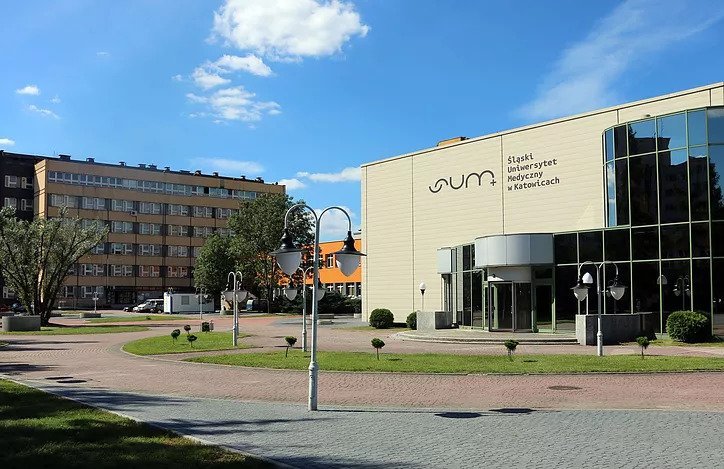 Medical University of Silesia Tuition Fees
Here you can study medicine, dentistry, and pharmacy, all being English programmes. The medicine course lasts 6 years and costs €11,200 per year. Dentistry is a bit more expensive and will cost you €12,000 per year for 5 years. Lastly, for a 5-year pharmacy course, you are going to play €8600 per year.
Good news! Accelerated medical courses (also known as graduate entry programme or 4-year medicine course) and transfers are possible.
Contact us now and get a free consultation with an expert advisor who will explain all the details to you.
Student Accommodation
The university offers students accommodation in a dormitory located on the campus close to the basic-science buildings in Katowice-Ligota.
There are 2 dormitory buildings, one is 7 floors, and the other is 8 floors. They are located at 26 Medykow Street, and 24 Medykow Street respectively. All rooms have access to the Internet and offer the following housing conditions:
single room with a regular standard bathroom is priced at ~€200 per month
single room with a lower standard bathroom priced at ~€165 per month
Living costs are between €300-400 per month based on your spending habits (without rent).
If you prefer to rent an apartment instead of living in a dormitory, a one-bedroom flat can cost you around €310 – €390 depending on its location.
As for free time activities, there's enough for everybody. You can visit various parks, museums, concert halls and so much more. The nightlife is Katowice one every student should enjoy. There's no shortage of clubs and other places of interest where you could enjoy some free time away from studying.
Medical University of Silesia Admission & Entry Requirements
Applicants are evaluated based on their biology and chemistry or physics high school grades. They also have to sit an entrance exam which would determine the candidate's admission.
Medlink Students will provide you with preparation material to ensure a competitive score among other students.
We can guarantee you entry in this top European medical school and support you throughout your whole 6-year (or 4-year) study course!
University Term Dates
Typically, the winter semester starts on the 1st of October and ends on the 18th of February next year. This period includes the winter semester exam session, which is 27.01.2020 – 16.02.2020.
The summer semester begins in late February and ends in early-June, and then you have the summer semester exam session. It usually takes place somewhere around early June until the end of June.
Medical University of Silesia Curriculum & Syllabus
The official curriculum for the academic year 2020/2021 is not yet available. Just for reference, we will show you the latest available curriculum for last (2019/2020) year. Have a look:
Accreditation
You will get an international degree in medicine when you complete your studies successfully.
The GMC recognises the Medical University of Silesia. To be accepted, the GMC's requirements are: you will need to have graduated successfully in a course which contained at least 5,500 hours and lasted at least three years.
The university meets the criteria of acceptance into the GMC
Clinical Experience:
The study course emphasises clinical practice so that students can acquire practical skills as well as theoretical. Students would then graduate as well-refined medical doctors ready to start working or specialising right away.
Become who you've always wanted to be! Decide to study medicine in Europe!