Silesia Univesity of Medicine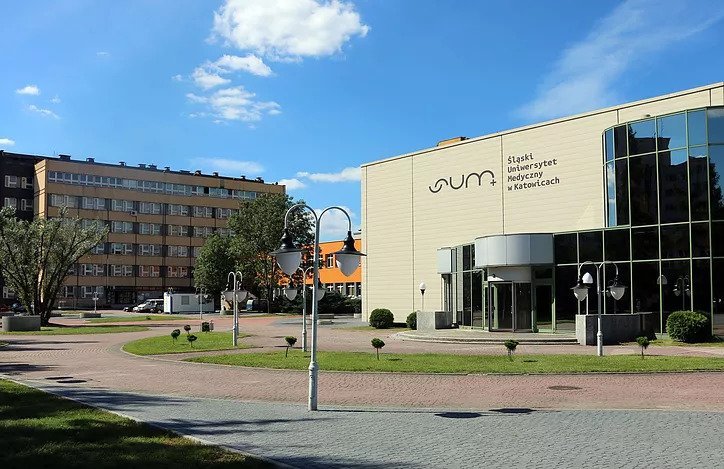 Study medicine in Silesia University
| | | |
| --- | --- | --- |
| Country: Katowice, Poland | Tuition Fees: €11,200 | Living Costs: €500 |
| Courses: Medicine | Entrance exam: Yes | Graduate Entry: Yes |
The medical university of Silesia in Katowice is currently the largest medical school in Poland. It was established a few years after the end of World War II in 1948 due to the increased demand of medical doctors. In a few years, the number of students grew to over 2000.
The English language program was introduced back in 1996 so the school has a long-standing experience of teaching international students. Since then it has educated and produced thousands of medical professionals who are practising the profession all over the world.
Since its existence, the Medical University of Silesia has educated more than 50,000 healthcare specialists, 25 000 of which are physicians.
Currently, the total number of students in the university is 10,218, five hundred of which are enrolled in the English Medicine program. It's certainly one of the top choices for studying medicine in Europe.
Study Course:
Medicine – 6 years in English.
Tuition Fees:
€12,000 for 2020/2021 uptake.
Living Costs:
Between €300-400 per month based on your spending habits (without rent).
Clinical Experience:
The study course emphasises clinical practice so that students can acquire practical skills as well as theoretical. Students would then graduate as well-refined medical doctors ready to start working or specialising right away.
Entry Requirements:
Applicants are evaluated based on their biology and chemistry or physics high school grades. They also have to sit an entrance exam which would determine the candidate's admission.
Medlink Students will provide you with preparation material to ensure a competitive score among other students.
Medlink Students can guarantee you entry in this top European medical school and support you throughout your whole 6-year study course!
Accreditation:
Graduates obtain a medical diploma that is recognised worldwide including USA and Canada.
Become who you've always wanted to be! Decide to study medicine in Europe!